Missionaries that Lamb of God Lutheran Church supports:
Lutheran Bible Translators
Lutherans started LBT in 1964 to make God's Word accessible to everyone—literate or not, educated or not—in the language of their hearts. In addition to written translations, LBT communicates Scripture audio-visually and are involved in Scripture Engagement and literacy programs.
Paul and Ali Federwitz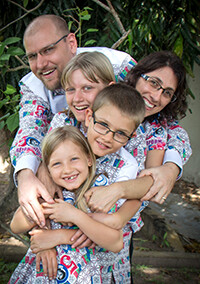 Paul serves as a computer consultant to missionaries and organizations in Ghana and Liberia and as an IT Coordinator for LBT's work world wide. Ali is responsible for the home education of our children. She is also a member care specialist for LBT. Paul and Ali's ministry is funded solely through donations from individuals and groups. Visit their information page on LBT.
David & Valerie Federwitz
David serves as a Regional Director for LBT. Visit their information page on LBT.
Mission of Christ Network
Mission of Christ Network is a Christian outreach organization that enables lay workers to effectively work in God's mission internationally. Individuals trained, sent and supported by MCN discover their place as God's instruments of witness and love at home and abroad.
Iantha Scheiwe – Hong Kong, China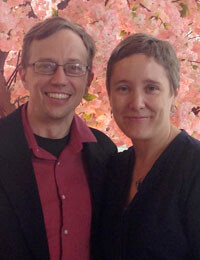 Iantha serves as the Director of the Concordia Mission Institute and facilitates mission partnerships with the ministries of the Lutheran Church–Hong Kong Synod. Visit Iantha's information page on MCN.