Limited space is available in some classes for the remainder of the 2020-21 school year. Public registration for the 2021-2022 school year is now open. Please review this pdf to understand how we are responding to COVID-19. Tours are available by appointment only. To schedule an appointment, contact us at . or leave a voicemail at (972) 539-0055 which we check regularly. Know that we are praying for you, our community, our country and our world. God's Peace be with you!
Brandy Simmons, LOG Preschool Director
---
CURRICULUM & ENROLLMENT
Children learn best by actively participating in meaningful hands-on activities that take into account their existing knowledge. Children develop and achieve at different levels of readiness based on their particular experiences. An important component of these learning experiences is regular interaction with knowledgeable adults who can bridge the gap between the child's existing knowledge and skill level and those toward which they are striving to achieve.
A specific sequence of skills and knowledge, allows teachers, parents and other caregivers to guide young children's development. Lamb of God Preschool Ministry uses Core Knowledge Preschool Sequence curriculum as a tool to offer these experiences that take each child's individual competencies, while providing stepping stones to higher levels of learning. The child's current knowledge and skill level becomes the starting point in planning new experiences and instruction.
All of our classes are center-based, which allows for active exploration and hands-on learning. Children are engaged in age-appropriate activities that allow for thinking skills, language, social, emotional and sensory development. All classes include Chapel and worship time, Motor Lab and Music.
Disclaimers:
Requests to change your enrollment/class may not be honored after July 1.

Requests for teachers and friends are accepted, but NOT guaranteed. No requests will be taken after July 1.

Each class has a minimum enrollment requirement. Parents will be notified if a class does not meet the requirement.
Spiritual Development
All students attend Chapel worship each week (Monday & Tuesday). Each class uses Concordia Publishing House curriculum to extend Bible learning throughout the school day using art, music and hands-on activities.
Specials

Motor Lab
Classes include Motor Lab where we use curriculum from Super Moves-Play with a Purpose. Students learn to master foundational movement skills, such as balancing, jumping, spatial awareness and more.

Music
Classes are exposed to music concepts. Exposing children to music during early development helps them to learn sounds and meanings of words. It helps the body and mind work together. Movement to music builds motor skills and allows self-expression and memory skills.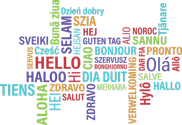 Spanish
Students 3 years of age and older are exposed weekly to Spanish through a variety of hands-on activities such as music, games, story-telling, and movement.
After School Enrichment Classes
These classes are offered for students 4 years and older. Please check with the office for availability.

Art
Students explore various art concepts through children's literature, media, materials, imagination and creativity. Students will engage in open-ended art activities that allow them to explore these concepts. This is an 8-week session that is offered in the Fall and Spring semesters.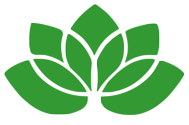 Yoga
Students will build strong, healthy, confident bodies in a non-competitive environment. Students will gain creative thinking skills, patience, self-understanding, and confidence. Yoga helps to reduce stress and anxiety levels leading to a balanced child. This is an 8-week session that is offered in the Spring semester.