Lamb of God Preschool Ministry shares the Grace of God with families by providing exceptional Christian education; in a loving environment centered on growing together in Jesus Christ.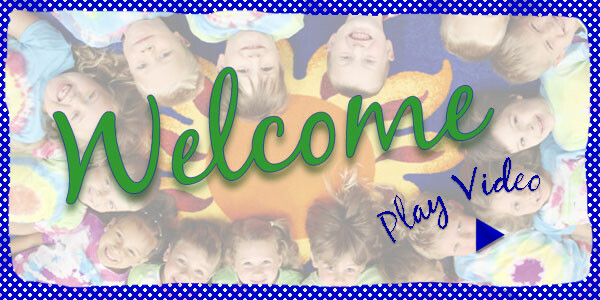 ---
Curriculum
Children learn best by actively participating in meaningful hands-on activities that take into account their existing knowledge. Children develop and achieve at different levels of readiness based on their particular experiences. An important component of these learning experiences is regular interaction with knowledgeable adults who can bridge the gap between the child's existing knowledge and skill level and those toward which they are striving to achieve.
A specific sequence of skills and knowledge, allows teachers, parents and other caregivers to guide young children's development. Lamb of God Preschool Ministry uses Core Knowledge Preschool Sequence curriculum as a tool to offer these experiences that take each child's individual competencies, while providing stepping stones to higher levels of learning. The child's current knowledge and skill level becomes the starting point in planning new experiences and instruction.
CLASSES
All of our classes are center-based, which allows for active exploration and hands-on learning. Children are engaged in age-appropriate activities that allow for thinking skills, language, social, emotional and sensory development. All classes include Chapel and worship time, Motor Lab and Music.
Click on the class name below for details - day/time and fees. Click here for a pdf version of the 2024-25 school year classes.
Spiritual Development
All students attend Chapel worship each week (Monday & Tuesday). Each class uses Concordia Publishing House curriculum to extend Bible learning throughout the school day using art, music and hands-on activities.
Enrichment

Motor Lab
Classes include Motor Lab where we use curriculum from Super Moves-Play with a Purpose. Students learn to master foundational movement skills, such as balancing, jumping, spatial awareness and more.

Music
Classes are exposed to music concepts. Exposing children to music during early development helps them to learn sounds and meanings of words. It helps the body and mind work together. Movement to music builds motor skills and allows self-expression and memory skills.

STEM
Classes will engage in the four components of STEM:
Science – Thinking, Prediction and Observation
Technology – Problem Solving, and using tools to develop Fine and Gross Motor Skills
Engineering – Constructing and Problem Solving
Math – Measuring, Sorting, Counting, Pouring, and Scooping
Science in the Kitchen
Disclaimers
Annual registration/supply fees due at registration and are non-refundable.

First-month tuition due at registration and is non-refundable.

Tuition fees are due on the 1st of each month.

Images of students may appear on the LOG Preschool website or other sources. All students will be included in the Preschool Handbook/Directory.

Requests to change your enrollment/class are not guaranteed.

Requests for teachers and friends are accepted, but NOT guaranteed. No requests will be taken after July 1.

Each class has a minimum enrollment requirement. Parents will be notified if a class does not meet the requirement.
NOTICE OF NON-DISCRIMINATORY POLICY
Lamb of God Preschool Ministry admits students of any race, color, national and ethnic origin to all the rights, privileges, programs, and activities generally accorded or made available to students at the school. It does not discriminate on the basis of race, color, national or ethnic origin in administration of its educational policies, admissions policies, scholarship and loan programs, and athletic and other school-administered programs.
Frequently Asked Questions
What do I bring with my student each day?
Each day your student attends school at Lamb of God Preschool you need to bring their school bag (provided by the school), a healthy snack, a healthy lunch, a refillable water bottle.
We ask that each student bring an extra set of clothing (undies, pants/shorts, shirt, socks, and shoes) to leave in their classroom in case of accidents.
Are you Licensed?
Lamb of God Preschool is licensed by the Texas Department of Health & Human Services - Child Care Regulation.
Are you Accredited?
Lamb of God Preschool is accredited by the National Lutheran School Accreditation. For more information, please visit their website at luthed.org/nlsa.
When is tuition due?
Your first month's tuition is due at time of registration. We collect tuition starting in September and ending in May. Tuition is non-refundable.
Tuition payments are due on the 1st of each month.
What should I bring for a snack?
A Ziploc bag with a small amount of fruit, crackers, carrots, or pretzels would provide a healthy snack for your child. Remember, this is a snack, not a meal. Please do not pack a drink. Water is available to the children during class time and snack time. The teachers encourage children to drink lots of healthy water! Please be mindful of food allergies in your classroom.
What does a typical day at LOG Preschool look like?
Morning Meetings/Circle Time
Weekly Enrichment (STEM, Music, Motor Lab)
Weekly Chapel
Playground (morning and afternoon)
Snack & Lunch
Jesus Worship Time
Centers/Art/Small Group Learning