50th Anniversary Celebration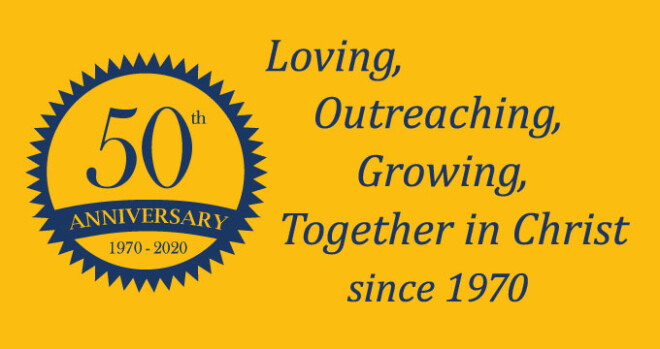 Sunday, November 01, 2020
Lamb of God is celebrating 50 years of Loving, Outreaching, and Growing, Together in Christ.
Join us for Celebration Worship Services at 8 am and 10:30 am. We are honored to welcome Guest Preacher, Rev. Michael Newman, Texas District President.
At 9:15 am we will have a presentation in the Fellowship Hall to celebrate our history. Following the late service, join us for a reception.
A memory and dream board will be displayed in the Fellowship Hall. We are asking everyone to provide a special memory of their experience at our church. Also, we'd love to hear what dreams you have for our future.