Guest Lecture Series: Dr. Piotr Malysz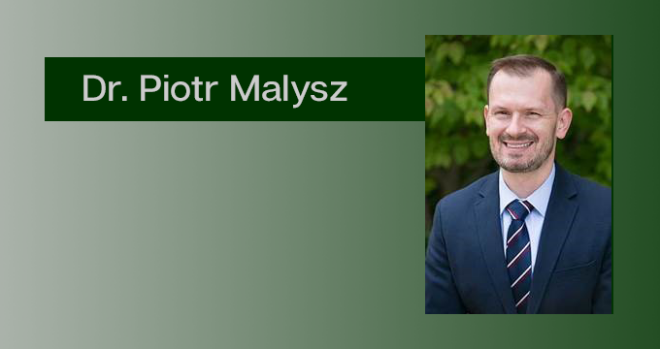 Saturday, October 26, 2019, 7:00 PM - 9:00 PM
Lamb of God is honored to host the third annual lecture to honor the Reformation. Pastor Piotr (Peter) Malysz will again be at Lamb of God, this year lecturing on the Holy Spirit.
Pastor Malysz grew up in the Lutheran part of Poland. He graduated from Concordia Seminary Ft Wayne. He also holds a Doctor of Theology from Harvard. Pastor Malysz is a parish pastor in Birmingham, and is a professor at the Beeson School of Divinity, where he teaches systematic theology and church history.
The LOG Reformation lecture series brings into our midst renowned scholars on church history. In 2017, Eric Metaxas (who also wrote Veggie Tales) spoke on Martin Luther and the biography of Dr. Luther he had just released for the 500th anniversary of the Reformation. In 2018, Pastor Malysz spoke at LOG on the life of martyred pastor Dietrich Bonhoeffer, the leader of the underground Confessing Church in Nazi Germany.
The lecture is free and childcare will be provided.