Live Nativity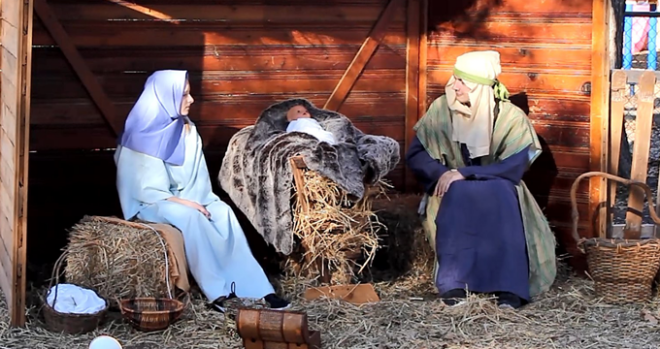 Saturday, December 08, 2018, 2:00 PM - 6:00 PM
Live Nativity is a presentation of the Christmas story, where we invite the community to share the joy of Christmas with us. Travel the property by hayride and listen to the Christmas story as it is acted out by costumed characters in live, beautiful scenes. Stop by the petting zoo and let the kids play with the friendly animals. Inside, you will find live music, delicious Christmas cookies, hot cocoa, and crafts. Have a family photo taken with Mary and Joseph at our indoor manger scene.
Students from Kindergarten through High School are invited to participate in an Art Contest by submitting original works of art featuring Christian Christmas symbols or Christmas scenes. Prizes awarded in each category. Deadline to submit artwork is Friday, November 30. Download the Registration Form below for complete details.
Volunteers are needed to put this event on. We need help with setting up the week leading up to the event. The day of the event we need people to "act" as characters in the scenes and lots of people to serve behind the scenes.
We also need volunteers to help at the annual Garage Sale Fundraiser held in October that supports the Live Nativity event. Volunteers are needed to set up days before, work as cashiers and customer support the day of the sale, clean up after event, loading and delivery. We need all the help we can get! Thank you, lots of hands make light work.
Have a question or comment for the Live Nativity Planning Committee? Email us.