Holy Cow Smokers | Disaster Relief Deployment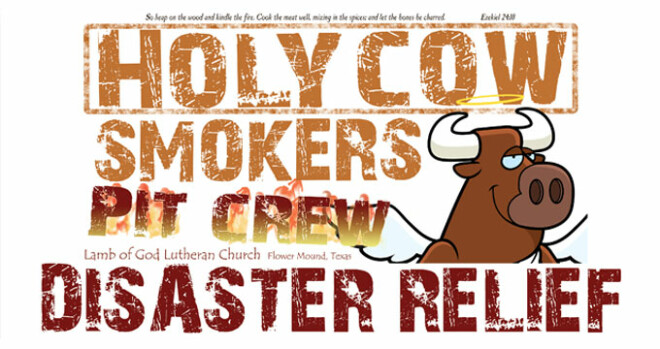 Friday, October 16, 2020 - Sunday, October 18, 2020
The Holy Cow Smokers Ministry is planning a Disaster Relief Deployment to Lake Charles, Louisiana. That area was hit with the Category 4 Hurricane Laura on Wednesday, August 26 causing extensive damage.
The HCS will deploy to the area to provide meals to those affected by the storm as well as volunteers assisting with disaster relief.
The Holy Cow Smokers Ministry accepts financial donations that benefit their mission to nourish and transform hearts and bodies by sharing their Love for Christ, through Faith and Food.
---
Holy Cow Smokers is a ministry whose purpose is to spread our Love for Christ through sharing our faith and food with people we meet. By Outreaching to our communities near and far, we will continue to Grow the reach of God's Word and our ministry's work. We hope that the people we share our Faith, Food, and Love for Christ with, will be transformed into missionaries we have become by continuing to do God's work.