"As a former youth of Lamb of God, it was the National Youth Gathering that the Lord used to plant the seed of serving in ministry for my calling. It was the first time that I saw so many fellow Lutheran youth worship together from all parts of the country and even the globe (NYG New Orleans 2001). Lamb of God made the investment of support in my faith as a youth and NYG attendee. I feel so grateful to be able to now pay that investment forward in helping to lead our group of 50 to NYG2022! Thank you, Lamb of God, for seeing our young people as critical investments in not only our church but the world! We thank you for your prayers and support to the upcoming National Youth Gathering in 2022. May we ultimately be investors in His Kingdom!" Hannah Prindiville, Director of Family Ministry
National Youth Gathering is a life-changing experience that is held once every 3 years and provides thousands of youth and adults the opportunity to come together as a community of God's people to be encouraged in their walk with Jesus Christ and learn about the Christian faith and their Lutheran identity. National Youth Gathering is organized by LCMS Youth Ministry.
LOG has 50 people registered to attend the 2022 National Youth Gathering which will be held in Houston. Each has paid a portion of their expenses to the Gathering. We are fundraising for the remaining funds needed for their involvement at the Gathering. We ask for your assistance by providing a financial contribution or by participating in a fundraising event - either registering for the event or volunteering to serve at an event.
Fundraising Events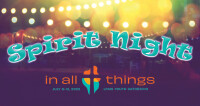 Spirit Night
Join us at a local restaurant for food and fellowship. Event information is posted in the Sunday Announcements and on the website events calendar.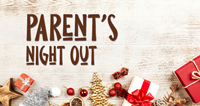 Saturday, December 4, 2021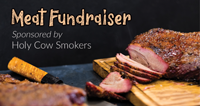 Friday, February 6, 2022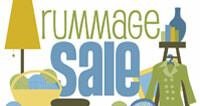 Saturday, February 12, 2022
"He is Risen" Yard Signs