Forward in Freedom
Freedom from Debt for Future Ministry
Freedom for Advancing Christ Together
So, if the Son has set you free, you will be free indeed.
- John 8:36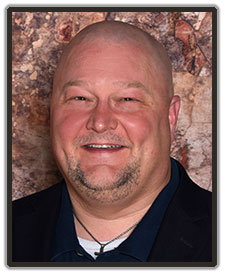 In the fall 2019, we began our campaign for mission freedom: Freedom to ACT - Advancing Christ Together. What resonated with me about this theme is, Jesus' forgiveness of our sins has set us free (Galatians 5:1) and in that freedom, by the Holy Spirit's leading, we are called out into the world to advance the mission of Christ together (John 17:18).
As we reflect on 50 years of God's Grace among us, one key way to continue His mission at LOG is by striving for financial freedom to further advance the kingdom.
Currently, our congregation is spending nearly $13,000 a month just to pay our nearly $3 million mortgage. That payment will balloon in three years and would take nearly 30 years to eliminate at this rate. The purpose of the Freedom to ACT campaign is to substantially reduce or, God-willing, eliminate Lamb of God's mortgage. With that, we will free up funds that will enhance our ministry in ways only God has yet determined. One thing is certain, we will have more freedom to worship, teach, serve, welcome and invite others to join us in Advancing Christ Together as we are Loving, Outreaching, and Growing together in our community.
A wise man once said, "A boat doesn't sail on yesterday's wind." What we did yesterday is great, and past achievements over 50 years should be celebrated. But we live in the present, not the past. God's Holy Spirit is the wind that propels our mission, but it takes the commitment of all of us to harness that energy and live it daily to make the boat that is Lamb of God sail.
As we intentionally strive for 'life that is truly life' in Christ (1 Tim 6:19), may we all pray for His leading in our generosity, whatever form that may take – as we live out the mission of Jesus Christ together – free in Him and Advancing Christ Together.
To God Alone Be the Glory! (Psalm 115:1)
Pastor Rance Settle
Command those who are rich in this present world not to be arrogant nor to put their hope in wealth, which is so uncertain, but to put their hope in God, who richly provides us with everything for our enjoyment. Command them to do good, to be rich in good deeds, and to be generous and willing to share. In this way they will lay up treasure for themselves as a firm foundation for the coming age, so that they may take hold of the life that is truly life.1 Timothy 6:17-19