In fall 2019, we began our campaign for mission freedom: Freedom to ACT - Advancing Christ Together. What resonated with me about this theme is, Jesus' forgiveness of our sins has set us free (Galatians 5:1) and in that freedom, by the Holy Spirit's leading, we are called out into the world to advance the mission of Christ together (John 17:18).
As we reflect on 50 years of God's Grace among us, one key way to continue His mission at LOG is by striving for financial freedom to further advance the kingdom.
- Pastor Rance Settle
Our Purpose
This is a pivotal time in Lamb of God's history. We are very blessed as a congregation and it would be easy for us to just get comfortable as a community of faith. We have a wonderful staff and volunteer leaders, a beautiful sanctuary, fellowship spaces, and educational areas. We know Lamb of God has been "Blessed to be a Blessing."
We celebrated our 50th Anniversary in 2020. And as much as we've been blessed during the past 50 years, we firmly believe that God will continue to bless our ministry to this community in the future to which God is calling us! Freedom to ACT - Advancing Christ Together is about mission freedom that will allow us to be in ministry to God's people without the burden of debt. We invite you to consider giving generously for the future mission at LOG!
Freedom to ACT - Advancing Christ Together
will allow Lamb of God Lutheran Church to step Forward in Freedom with the goal of reducing or eliminating our congregational debt of nearly $3 million. This will free up the needed funds for current and future mission and ministry.
Securely Give
Your gift helps us live out our vision to serve the world.
Securely Give Online
Your information is held securely by an SSL encrypted connection. This information will remain private and will never be given away to third parties, other than to process your scheduled contributions.
Ways to Give
There are many easy ways for you to give, including one-time gifts, online recurring giving and, of course, during our worship services.
---
Forward in Freedom
Freedom from Debt for Future Ministry
Freedom for Advancing Christ Together
So, if the Son has set you free, you will be free indeed.
- John 8:36
Support and Grow
Serve our Neighbor
Use our Facilities
Freedom to Support and Grow Talented Staff and Engaging Ministry Programs
enabling us to support growth in Pastoral Care Ministry, Outreach to the Community, Ministry with Families, Children and Youth, and enhanced Senior Adult Ministry, to name a few.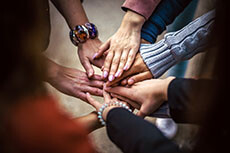 Freedom to Serve our Neighbor and Invite Others to Know Christ
by fostering relationships, becoming equipped as disciples through expanded small group ministries, helping to plant a new mission congregation, and reaching out to serve those needing to experience the love of Christ.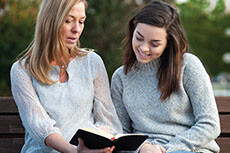 Freedom to Use our Beautiful Facilities
for worship, teaching, serving, welcoming and inviting others to join us in Advancing Christ Together and reaching out to serve our community.