3 pm Chili Cook-Off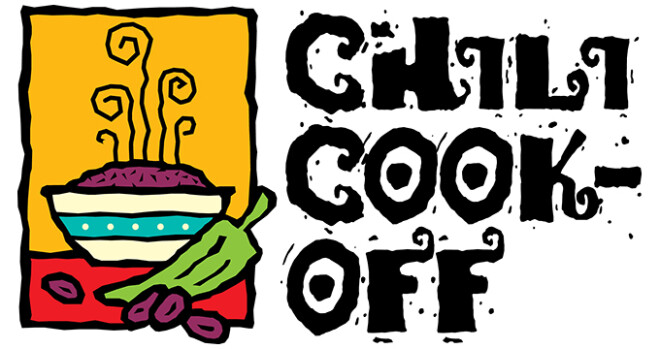 Saturday, January 26, 2019, 3:00 PM - 6:00 PM
Join us for our 4th Annual Chili Cook-Off. Enter your famous chili or attend for games, chili samples and a free chili dinner.
This year we have two categories: Traditional or Open (any meat other than beef) with prizes awarded in each category. We are also offering a People's Choice Salsa Contest for those that enter the Chili Cook-Off. Full details are available below - please download the pdf file. Deadline to enter: Sunday, January 20.
If you would like to attend the event and enjoy games and free chili, please pick up a ticket on Sunday, January 13 or 20. This will help us plan the activities and dinner.
Cook-Off Information & Rules (pdf)