Why Wait Women's Gathering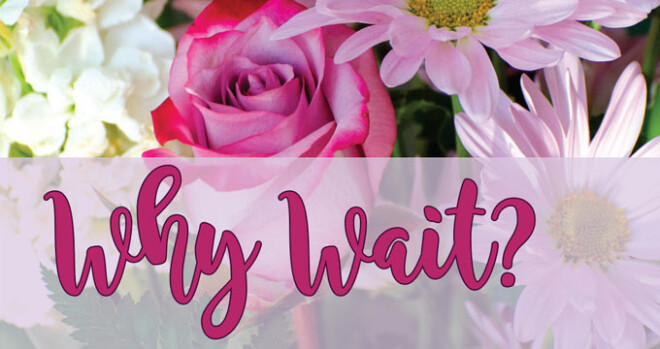 Friday, September 14, 2018, 7:00 PM - 9:00 PM
The Why Wait Women's Gatherings are a simple way for us to enjoy each other's company in a very relaxed social setting! All women are welcome, please bring a snack to share and your favorite adult beverage. Event details are available in the atrium at the Information Desk prior to the event.
The gatherings are for you and by you. Please consider hosting an event, just pick the date you want to host, open the door and let the conversations begin! Future in-home gatherings rely on volunteer hosts.
The September 14 event is being hosted by Gail DeBenedictis at Alforno's Italian Restaurant located at 2260 Morriss Road in Flower Mound, Texas.
Mark your calendar for the next gathering: Friday, November 9